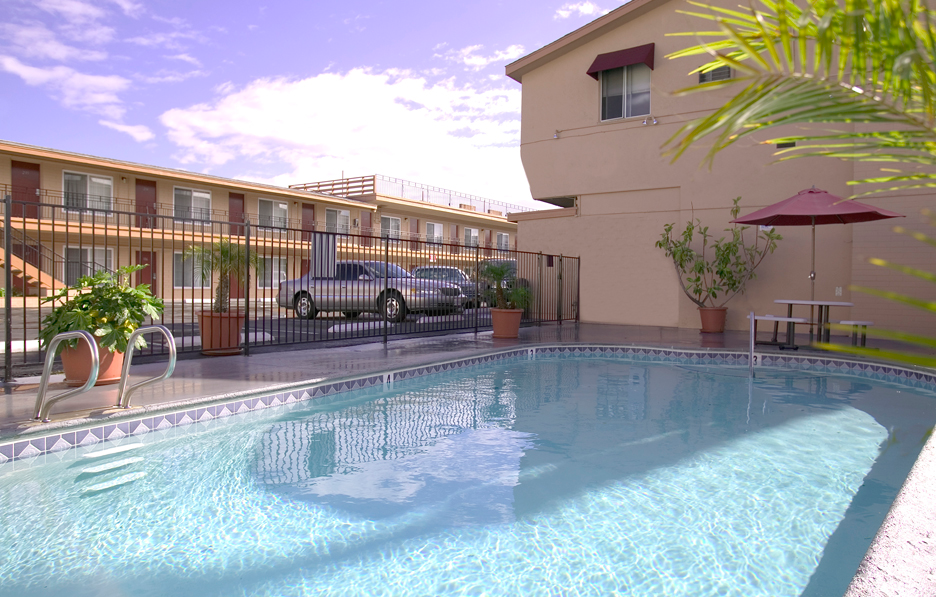 The Big 7 Motel is located just south of San Diego. It is just a short drive from Seaworld, the San Diego Zoo, Balboa Park, Old Town, Tijuana, and the majestic California Beaches. This motel is within walking distance of many shops and attractions. There are two adjacent/onsite restaurants; Cali Baguette & Pho and Pho Vinh Vietnamese Noodle House and there are others located nearby. A bar and a lounge is located nearby.Big 7 Motel offers ample free parking, outdoor pool, room service, business services like copier and fax, and smoke alarm in rooms.The guestrooms are air-conditioned, and feature in-room movies, cable TV and remote control, telephone, and daily maid service. Microwave and refrigerator are available only in some rooms.
Big 7 Motel also offers an outdoor pool, multilingual staff, and coffee in the lobby. Onsite parking is complimentary.
Big 7 Motel offers 45 guestrooms in a 2-story property. Guestrooms feature cable television with premium TV channels. Other amenities include and air conditioning. Services include housekeeping. Guestrooms at Big 7 Motel are accessible via exterior corridors. Rollaway beds are also available.